Magazine Advertorial
•Interactive Online Banners
Find an impactful way to raise awareness of the Audi Q5 Plug-in Hybrid SUV – a trailblazer for a new range of electrified hybrid models from the brand – with a solution that works across print and digital.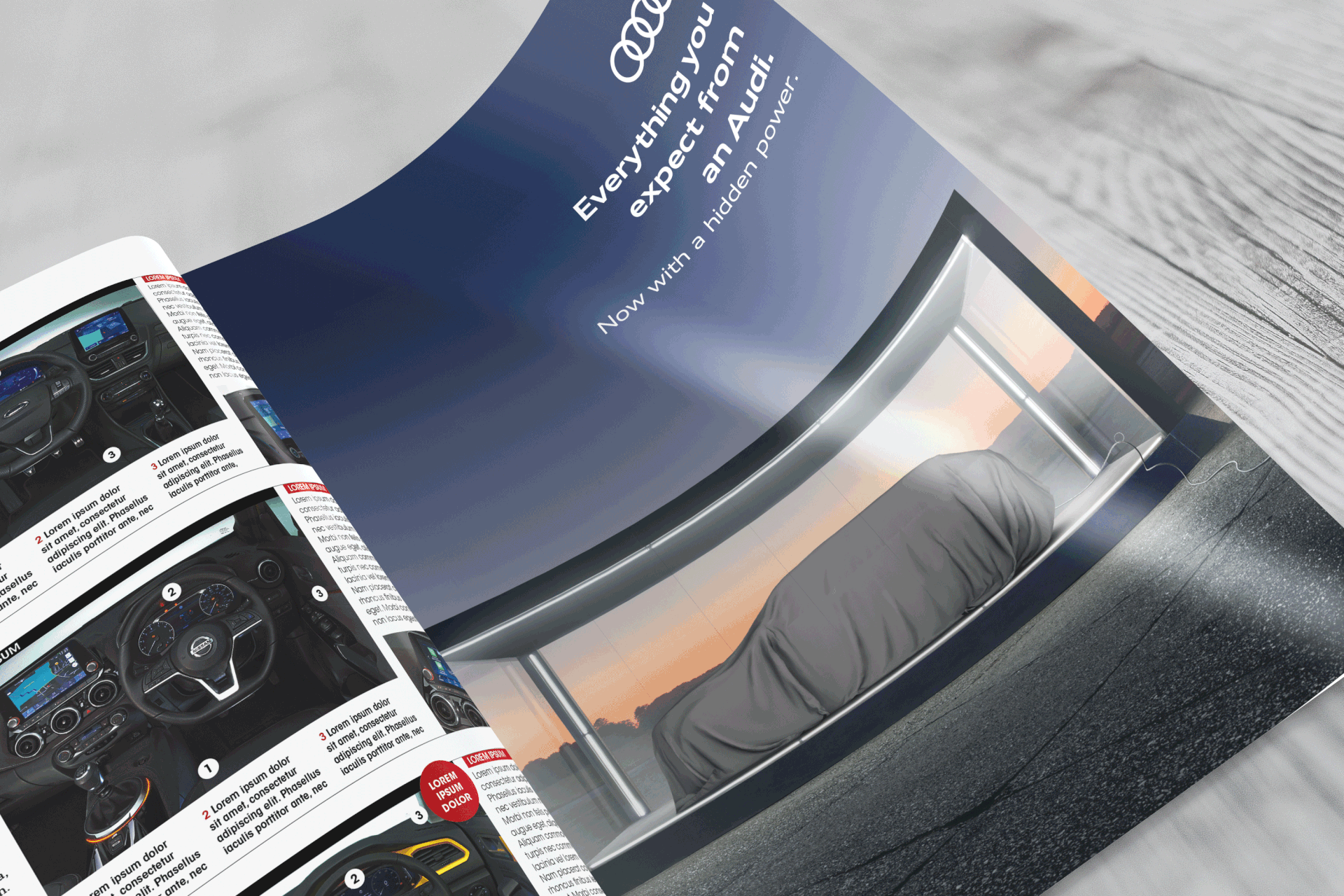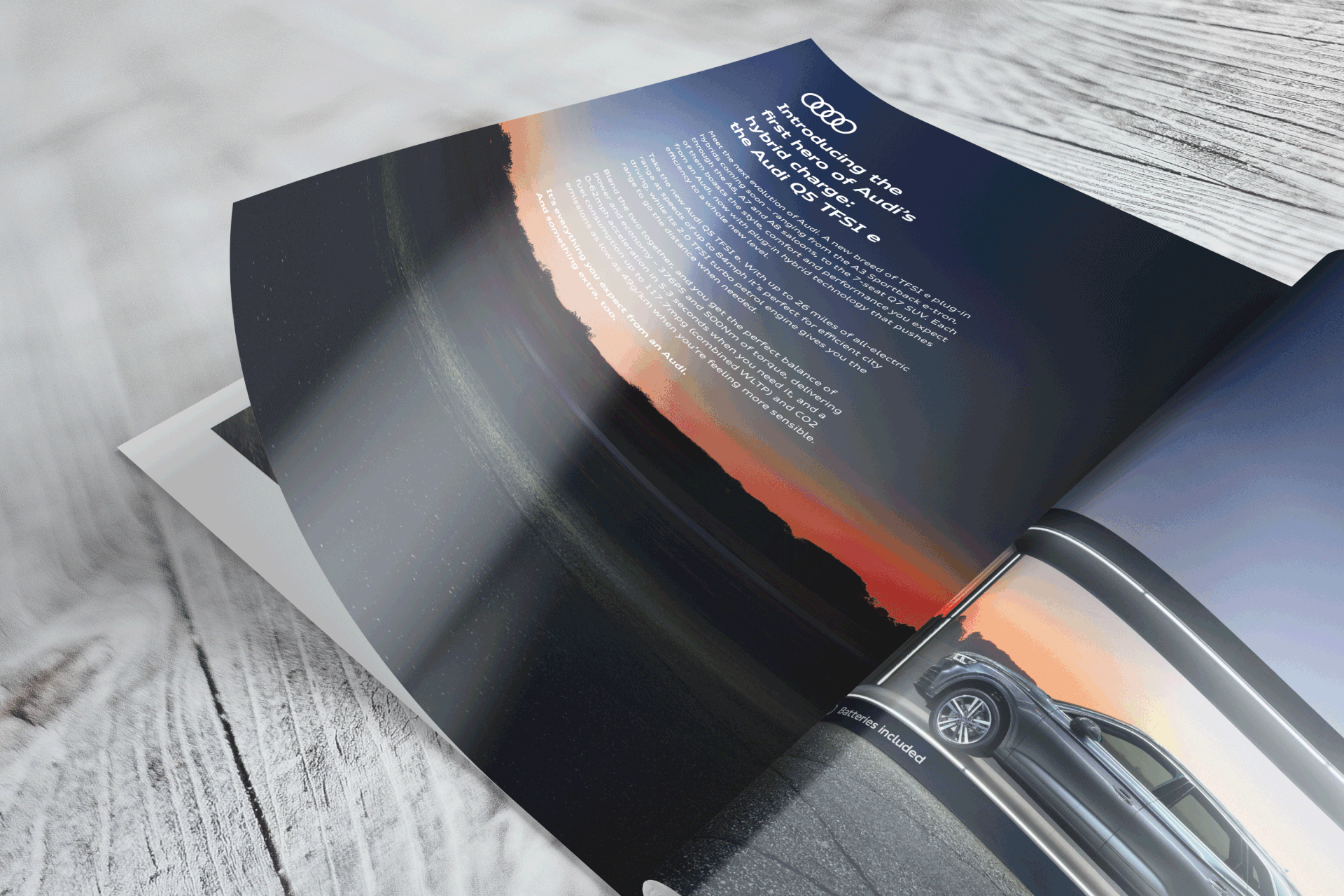 The print and digital campaign built on the 'reveal' nature of the Audi Q5 Plug-in Hybrid's launch – using an attention-grabbing high-quality 4-paged advertorial for a selection of major magazine publications and a 'scratch-to-reveal' interactive online banners for the digital treatment.
The digital creative was carefully and tightly targeted at SUV and hybrid intenders to increase response, and the results were impressive.
Around 40% of SUV intenders and 24% of hybrid intenders interacted with the digital display, while traffic to Audi Q5 content on Autocar saw a 188% spike at the campaign's peak.